Artist Biography:
jon gagnon
jon gagnon artist 1923-1996
 jon gagnon was born in Nashua, New Hampshire on March 25, 1923.  He was the son of poor and hardworking French-American parents.  His birth name was Gerald Joseph Gagnon, but he was nicknamed Little Jean by an uncle. He would later anglicize his name to John as a teenager, and then changed his name as an artist to jon gagnon (with no capital letters) in the 1970's, symbolizing his humble beginnings.
jon's family struggled in severe economic times, and he worked long hours in a steel foundry during high school and even later after graduating in 1940.  In this early time of his challenging life he displayed his artistic talent by completing many pencil drawings that pleased his weary mother.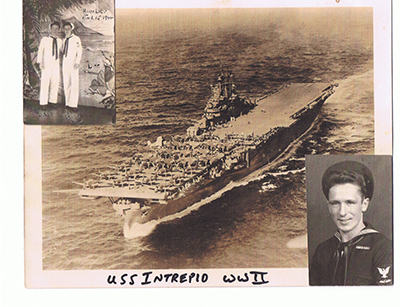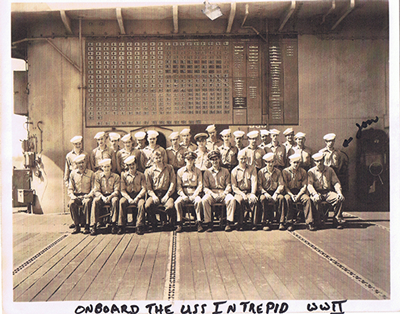 In 1942, jon joined the U.S. Navy during World War II, where he was trained as an aircraft metal worker.  This training led him to be assigned to the USS Intrepid, an aircraft carrier that was involved in tumultuous battles in the Pacific Theatre during WWII.  jon escaped certain death several times, as the Intrepid endured many violent attacks from several Japanese kamikaze raids.  jon swore that if he survived, he would pursue his hidden dream of becoming an accomplished artist.  He even completed his first painting (Old Ship at Sea) onboard the Intrepid.  This painting is unique because on the reverse side of the canvas is jon's beginning attempt to paint the Last Supper, just prior to his joining the Navy in October of 1942 at the age of nineteen.  jon never really wanted to show his Old Ship at Sea or the "Unfinished Last Supper," until he reluctantly gave it to his friend, Giovanni Augello, in 1973.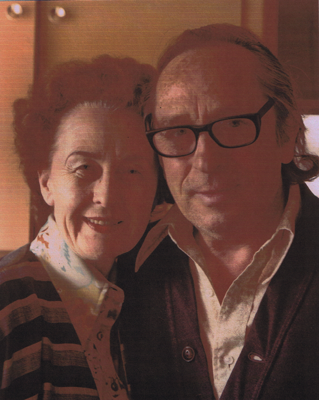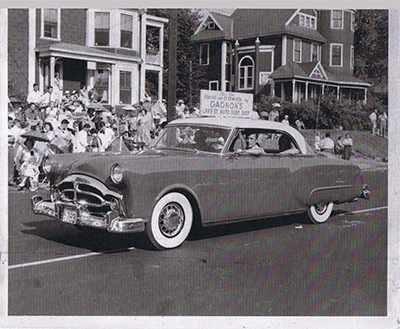 After the war, jon was discharged on December 17, 1945 in Texas, where he married his hometown sweetheart, Marsella.  Upon arriving home in Nashua in 1946, he was very upset to discover that his portfolio of many pencil drawings had been destroyed by a jealous sibling during the war.
jon tried to distance himself from the arts and settled into married life.  He and Marsella had four children between them, with the eldest being the son of his wife from a previous relationship.  He initially supported his family by using his wartime training and operating an auto body shop in Nashua from 1946 to 1956.  However, jon suffered a breakdown in 1956, and eventually moved his young family to California in 1957. He then worked in an auto body shop as a body and fender man in Burbank, California, eventually opening his own shop there in 1958.  At this time, even with the continuous burden of a young and growing family, jon would still battle the heavy pull between his desire to be a full-time artist or continue supporting his family in his auto shop.  On occasion he did escape into his world of art, and he finally painted his first large canvas in 1957, a desert scene.  jon thought it was a good painting in 1957, but twenty years later he said that his eyes had lied to him back then due to his lack of artistic maturity, and he threw away this painting in 1977 due to its "amateurish" result.  However, his friend, Augello, rescued the painting from the trash, and kept it.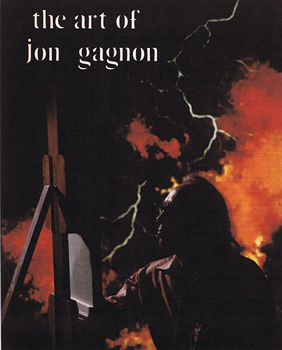 In the late 1960's, jon became more and more involved in his painting, doing a series of portraits and landscapes in the old masters' style.  By 1970, he had lost his desire in his auto business and, subsequently, he ventured into the lonely struggled of solely being an artist, swearing to always support his family.  He did his best to take care of his family and finish his works of art, but personal traumas and the death of Marsella finally broke his heart in 1994.  He finished one more painting and then died alone in Southern California in 1996.
Document: Old brochure from gagnon's original studio
Note This short biography of jon gagnon was written by his close friend, Dr. Giovanni Augello, who sat with jon and received many of his private mementos and made personal notes of an intimate conversation with jon just prior to his death in 1996
 California, 2009