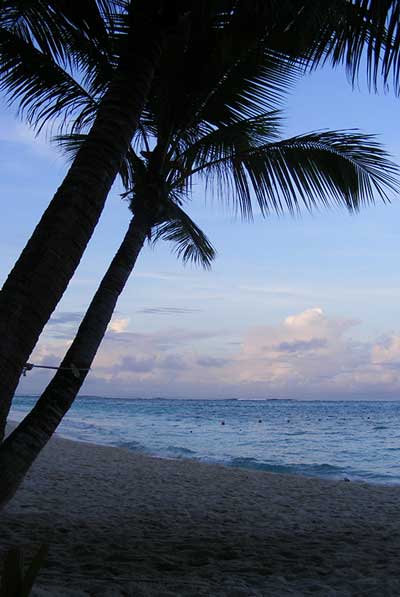 Island Asylum was created over a period of thirty years and was officially launched in 2013. It took awhile to finally launch the site because the site's founder was continually distracted by a 'wait until tomorrow' island lifestyle---and his penchant for world travel. As a younger man he had fled the much larger and faster-paced confines of Los Angeles, in order to seek secure social refuge amongst a variety of interesting island folks, and to also acquire a decent tan. A further goal was to achieve a sensible survivability for his quixotic soul within the islands of Micronesia, his personal island asylum.
In retrospect, one of the more influential periods of his life did occur in Los Angeles, where he spent a large amount of time working multiple jobs to afford his collection of unique fine art. The collection mainly consists of original oil paintings by a French-American artist and good friend, jon gagnon, who passed away in 1996. The broad collection of gagnon's work encompasses his entire artistic life, and it is comprised of more than sixty oil paintings, personal photographs and biographical information. The various subject matter of gagnon's art includes landscapes, seascapes and portraits, and his paintings are available for review and inquiries in the above "Fine Art" link. There are also original works of art by John Orth, Harsono Aldan and Tasia Smith.
The "Books" section link offers the writings of a person who feels he has a little something to say about the past and ongoing affirmative action turmoil and race-based blunders in America, among other things.
Thank you for visiting Island Asylum and good luck in your choices and travels through life. jaa.